Featured stories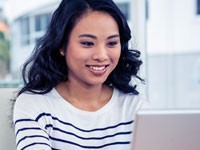 June 1, 2020
INTERNSHIPS, LIFE AT SECURIAN
Securian Financial is transitioning its summer internship program to a virtual experience for 41 interns this summer. Read more about how it will work.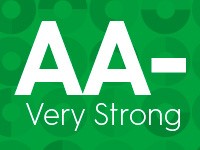 May 22, 2020
COMPANY NEWS
On Friday, May 15, 2020, S&P announced they are maintaining Securian Financial's financial strength rating of AA- (Very Strong) and "Stable" outlook.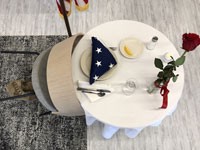 May 22, 2020
COMMUNITY
Learn how setting a table can be a symbolic way to commemorate Memorial Day 2020.
May 20, 2020

Company news

Securian Financial is expanding its retirement plan investment solutions with the introduction of Target Pro™ Portfolios—reasonably priced managed accounts that maximize personalization to manage risk and help employees of all ages reach retirement income goals.

May 18, 2020

Wealth management

P.Q. Le, a seasoned financial advisor and leader, has formed Providential Legacy Group, an independently owned firm offering comprehensive financial strategies to individuals and businesses in the Atlanta metropolitan area.

April 8, 2020

Retirement

Securian Financial is waiving all COVID-19 related 401(k) distribution fees for the retirement plans it serves as recordkeeper and, moving forward, will permanently make all hardship distributions fee-free to customers—regardless of the triggering event.
Contact Info
Jeff Bakken
Media Relations
This contact is for news media inquiries only.
If you are not a member of the media, please call:
1. Fortune Magazine Great Place to Work® August 2017-August 2020. The certification process includes company-provided information on workplace benefits and culture programs as well as a detailed survey of employees asking them to share their opinions on topics ranging from business practices and employee recognition to company management. Securian Financial was certified based on the results of the survey and company-provided data on July 31, 2019.