Featured stories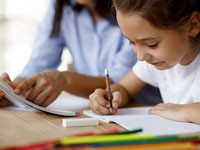 December 17, 2019
COMMUNITY
Volunteering is engrained in Julie Gauger's lifestyle. Read this Securian Financial employee's story of helping kids through Junior Achievement.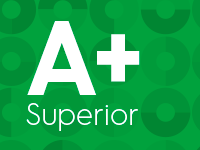 December 13, 2019
COMPANY NEWS
Learn more about why ratings matter for Securian Financial.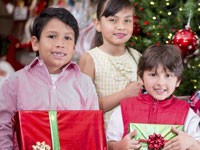 November 27, 2019
COMMUNITY
Help make the season brighter for kids. Donate toys at Securian Financial for the KSTP 5 Eyewitness News "Stuff the Sleigh" toy collection.
January 14, 2020

Company news

Chris Hilger, Securian Financial's chairman, president and CEO, has been appointed to the Federal Reserve Bank of Minneapolis board of directors. Effective January 1, 2020, Hilger will serve a three-year term as the board's newest Class C director.

December 10, 2019

Technology, Products & services

Securian Financial has launched a new data analytics tool to help employers identify critical life insurance gaps among their workers. Employers can use the learnings to enhance their protection benefits to better attract and retain workers.

November 25, 2019

Company news, Technology

Securian Financial Group, Inc., announced today that it has signed a definitive agreement to acquire Empyrean Benefit Solutions, Inc., a company with a leading platform for employee benefits enrollment and human resources administration.
Contact Info
Jeff Bakken
Media Relations
This contact is for news media inquiries only.
If you are not a member of the media, please call:
1. Fortune Magazine Great Place to Work® August 2017-August 2020. The certification process includes company-provided information on workplace benefits and culture programs as well as a detailed survey of employees asking them to share their opinions on topics ranging from business practices and employee recognition to company management. Securian Financial was certified based on the results of the survey and company-provided data on July 31, 2019.