Featured stories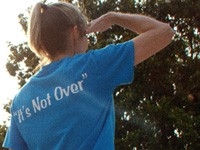 October 8, 2021
CUSTOMER STORIES
The Conklins did everything to put family first, including purchasing life insurance. Learn how this decision helped them persevere after a heartbreaking loss.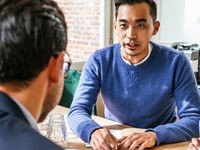 September 28, 2021
DIVERSITY AND INCLUSION
Learn about the North Central Minority Supplier Development Council and how it's integral to our supplier diversity program.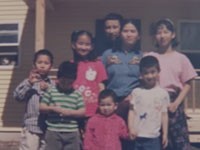 September 23, 2021
EMPLOYEE VOICES, COMMUNITY
Securian Financial employee Naja Vang shares her story of volunteering for Habitat for Humanity — the same organization that gave her family a home.
October 18, 2021

Company news

Securian Financial has hired Renee Montz as senior vice president, general counsel and corporate secretary, reporting to chairman, president and CEO Chris Hilger.

October 5, 2021

Community, Technology

Securian Financial has awarded $10,000 to Telo, a Minneapolis-based startup, as the 2021 winner of a Securian Financial-sponsored award to innovators working to improve and enrich the lives of families and whose ideas make it easier to put family first. The award, launched in 2016, is part of MN Cup, an annual statewide startup competition.

September 9, 2021

Company news, Products & services

Furthering their commitment to secure a sustainable future, Securian Financial and its subsidiary, Securian Asset Management, have signed the United Nations-supported Principles for Responsible Investment (PRI).
Contact Info
Jeff Bakken
Media Relations
This contact is for news media inquiries only.
If you are not a member of the media, please call:
1. Fortune Magazine Great Place to Work® July 2017-July 2022. The certification process includes company-provided information on workplace benefits and culture programs as well as a detailed survey of employees asking them to share their opinions on topics ranging from business practices and employee recognition to company management. Securian Financial was certified based on the results of the survey and company-provided data on July 31, 2021.