Featured stories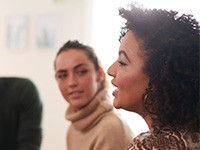 May 18, 2022
DIVERSITY AND INCLUSION, LIFE AT SECURIAN
Our Mental Wellness and Disability employee resource group provides education and seeks to normalize conversations about mental health. Learn about its goals.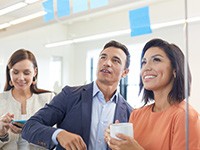 March 31, 2022
DIVERSITY AND INCLUSION, LIFE AT SECURIAN
The Securian Women and Allies Network champions a culture where all women are encouraged to achieve their aspirations. Learn about the group's mission.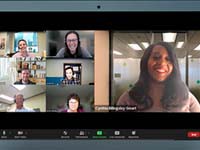 March 23, 2022
DIVERSITY AND INCLUSION, LIFE AT SECURIAN
Read how a year-long pilot mentoring program laid the foundation to help build and diversify our internal talent pipeline.
March 28, 2022

Products & services

Securian Financial has added three return of premium options1, a unique premium waiver agreement and other enhancements to the latest version of SecureCare™, the St. Paul, Minnesota-based insurer's hybrid life/long-term care insurance product.

February 28, 2022

Company news

Securian Financial announced 2021 results at its recent annual employee meeting. Revenue and overall sales grew, and the company fulfilled its purpose of being there for people who count on it—including providing nearly $850 million in COVID-19 related death benefits.

January 6, 2022

Company news

Securian Financial today announced a new business structure and several leadership promotions and transitions to further its strategic priorities.
Contact Info
Jeff Bakken
Media Relations
This contact is for news media inquiries only.
If you are not a member of the media, please call:
1. Fortune Magazine Great Place to Work® July 2017-July 2022. The certification process includes company-provided information on workplace benefits and culture programs as well as a detailed survey of employees asking them to share their opinions on topics ranging from business practices and employee recognition to company management. Securian Financial was certified based on the results of the survey and company-provided data on July 31, 2021.