Featured stories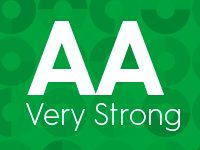 January 24, 2023
COMPANY NEWS
On December 7, 2022, Fitch Ratings affirmed the insurance financial strength rating for Securian Financial at AA (Very Strong) and maintained our "Stable" outlook.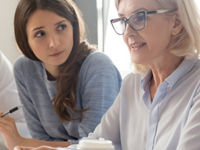 January 10, 2023
DIVERSITY AND INCLUSION, LIFE AT SECURIAN
By discarding stereotypes and embracing open communication, individuality and collaboration, we can help our multigenerational workforce work well together and deliver on their personal and organizational goals.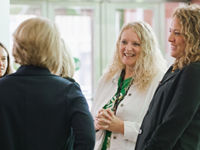 January 6, 2023
DIVERSITY AND INCLUSION, LIFE AT SECURIAN
ARGs can help build high-trust relationships that help companies thrive. The groups foster a sense of belonging, inspire conversation, bring new ways to look at issues, and drive innovation.
February 2, 2023

Company news

Today, Canadian Premier Life Insurance Company and Canadian Premier General Insurance Company ("Canadian Premier") announced its rebrand to Securian Canada following its completed acquisition of Sun Life's Sponsored Markets business.

January 25, 2023

Company news

Cetera Financial Group, one of America's largest networks of financial professionals, announced today that it has entered into a definitive agreement to acquire the retail wealth business of Securian Financial Group, Inc.

January 6, 2023

Company news

Securian Financial today announced several leadership promotions and a new hire as the company increases its strategic focus on priority markets.
Contact Info
Jeff Bakken
Media Relations
This contact is for news media inquiries only.
If you are not a member of the media, please call:
1. Fortune Magazine Great Place to Work® July 2017-July 2022. The certification process includes company-provided information on workplace benefits and culture programs as well as a detailed survey of employees asking them to share their opinions on topics ranging from business practices and employee recognition to company management. Securian Financial was certified based on the results of the survey and company-provided data on July 31, 2021.