Featured stories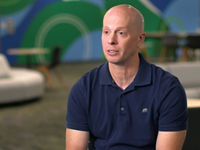 August 25, 2022
DIVERSITY AND INCLUSION
Securian Financial employee Loren Sadlack emphasizes the importance of having a strong support network at home and at work.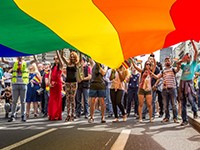 June 22, 2022
DIVERSITY AND INCLUSION, LIFE AT SECURIAN
Our Pride employee resource group provides support and community for LGBTQ+ employees and allies. Read about its impact.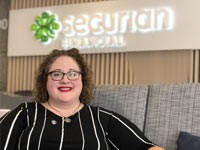 June 10, 2022
DIVERSITY AND INCLUSION, EMPLOYEE VOICES
Kris Danner Johnson and her husband have supported the Pride community for many years. Here's her story of how her alliance became even more personal recently.
July 18, 2022

Insurance and protection, Products & services, Community

Securian Financial is proud to provide critical illness insurance to Minnesota's more than 22,000 firefighters under a comprehensive, state-funded wellness program developed by the Minnesota Firefighter Initiative (MnFIRE).

July 18, 2022

Company news

For the second consecutive year, Securian Financial has earned the No. 1 ranking in a market research firm's review of online enrollment processes for workplace retirement plans.

June 9, 2022

Company news

Shaquawn Schasa, a financial professional and leader with 17 years of experience, has opened Strategic Fortune Wealth Management—an independently owned firm offering comprehensive financial strategies to individuals and businesses in the Los Angeles area. Schasa is the first Black female managing partner associated with Securian Financial Services.
Contact Info
Jeff Bakken
Media Relations
This contact is for news media inquiries only.
If you are not a member of the media, please call:
1. Fortune Magazine Great Place to Work® July 2017-July 2022. The certification process includes company-provided information on workplace benefits and culture programs as well as a detailed survey of employees asking them to share their opinions on topics ranging from business practices and employee recognition to company management. Securian Financial was certified based on the results of the survey and company-provided data on July 31, 2021.