Featured stories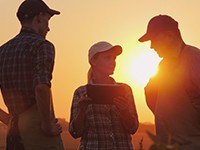 March 18, 2020
LIFE AT SECURIAN
The Nature Conservancy shared land and water conservation insight recently with Securian Financial employees. Here's a recap of what they learned.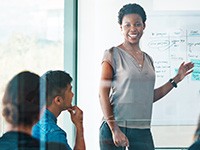 March 11, 2020
LIFE AT SECURIAN, DIVERSITY AND INCLUSION
To recognize International Women's Day 2020, Securian Financial hosted a Day of Understanding to discuss gender bias. Learn more about the workshop.
February 28, 2020
COMMUNITY
Casey Meyer gives back by helping ninth-graders think about what's next after high school. Here's his story.
February 24, 2020

Company news

Securian Financial announced preliminary 2019 financial results at its annual all-company meeting last week, highlighted by strong revenue growth and increased community giving.

February 13, 2020

Company news, Products & services

Canadian Premier Life Insurance Company, a Canadian subsidiary of Securian Financial Group, Inc., announced today that it has signed a definitive agreement to purchase the Canadian block of business from Gerber Life Insurance Company, a subsidiary of Western & Southern Financial Group Inc.

February 3, 2020

Company news

Securian Financial has launched an easy-to-understand indexed universal life (IUL) insurance product without the complications of multipliers and additional fees.
Contact Info
Jeff Bakken
Media Relations
This contact is for news media inquiries only.
If you are not a member of the media, please call:
1. Fortune Magazine Great Place to Work® August 2017-August 2020. The certification process includes company-provided information on workplace benefits and culture programs as well as a detailed survey of employees asking them to share their opinions on topics ranging from business practices and employee recognition to company management. Securian Financial was certified based on the results of the survey and company-provided data on July 31, 2019.