Featured stories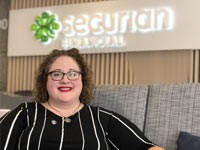 June 10, 2022
DIVERSITY AND INCLUSION, EMPLOYEE VOICES
Kris Danner Johnson and her husband have supported the Pride community for many years. Here's her story of how her alliance became even more personal recently.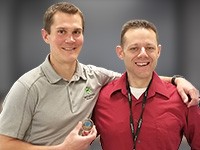 May 26, 2022
DIVERSITY AND INCLUSION, LIFE AT SECURIAN
Learn how one employee's positive experience re-joining the National Guard led him to nominate his leader for the Patriotic Employer Award.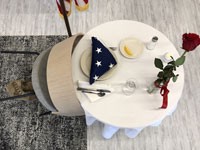 May 19, 2022
LIFE AT SECURIAN
A special table at Securian Financial offers symbolic meaning for Memorial Day.
June 9, 2022

Company news

Shaquawn Schasa, a financial professional and leader with 17 years of experience, has opened Strategic Fortune Wealth Management—an independently owned firm offering comprehensive financial strategies to individuals and businesses in the Los Angeles area. Schasa is the first Black female managing partner associated with Securian Financial Services.

May 25, 2022

Company news

Strategic Retirement Partners (SRP), an industry leading retirement plan consulting services firm, has selected Securian Financial as the pooled plan provider and recordkeeper for their WELLthBUILDER Pooled Employer Plan (PEP).

March 28, 2022

Products & services

Securian Financial has added three return of premium options1, a unique premium waiver agreement and other enhancements to the latest version of SecureCare™, the St. Paul, Minnesota-based insurer's hybrid life/long-term care insurance product.
Contact Info
Jeff Bakken
Media Relations
This contact is for news media inquiries only.
If you are not a member of the media, please call:
1. Fortune Magazine Great Place to Work® July 2017-July 2022. The certification process includes company-provided information on workplace benefits and culture programs as well as a detailed survey of employees asking them to share their opinions on topics ranging from business practices and employee recognition to company management. Securian Financial was certified based on the results of the survey and company-provided data on July 31, 2021.