Be you. With us.
At Securian Financial we strive to be a company where each person is valued and respected for their talents, life experiences and perspectives as we all focus on building secure tomorrows for our company, our communities and our customers. As part of that intention, we sat down with a number of associates who told us their stories and what it means to come to work fully as themselves.
Read their stories
Featured stories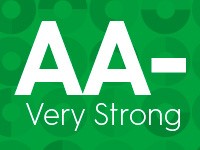 July 25, 2023
COMPANY NEWS
On May 22, 2023, S&P published a Research Update on Securian Financial, affirming our insurance financial strength rating of AA- (Very Strong) and our Stable outlook.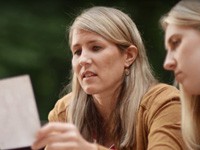 July 14, 2023
CUSTOMER STORIES
Greg and Melissa Knoll bought life insurance thinking they'd never need it. Learn why life insurance can be critical to protecting your family's future.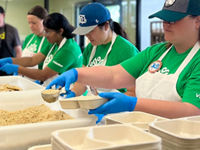 July 10, 2023
COMMUNITY
The intention with our trust-based Philanthropy approach is designed to take us from advocate and ally, to leader and role model in the corporate grant-making space.
July 14, 2023

Company news

Securian Financial today named a new leader for one of its divisions and announced the hiring of two seasoned professionals for key positions.

May 23, 2023

Company news

Securian Financial has hired Tariq Malik as second vice president and chief diversity officer. Malik joined the company on April 24 and reports to Becca Hagen, Securian Financial vice president for talent management.

May 16, 2023

Products & services, Company news

Securian Financial is teaming up with Reclaim Health to increase benefit utilization for Securian Financial's supplemental health insurance customers through claims integration and analytics. Reclaim Health is a claims-driven health care financial advocacy platform helping plan members optimize their health care benefits.
Contact Info
Jeff Bakken
Media Relations
This contact is for news media inquiries only.
If you are not a member of the media, please call:
1. Fortune Magazine Great Place to Work® July 2017-July 2022. The certification process includes company-provided information on workplace benefits and culture programs as well as a detailed survey of employees asking them to share their opinions on topics ranging from business practices and employee recognition to company management. Securian Financial was certified based on the results of the survey and company-provided data on July 31, 2021.