Be you. With us.
At Securian Financial we strive to be a company where each person is valued and respected for their talents, life experiences and perspectives as we all focus on building secure tomorrows for our company, our communities and our customers. As part of that intention, we sat down with a number of associates who told us their stories and what it means to come to work fully as themselves.
Read their stories
Featured stories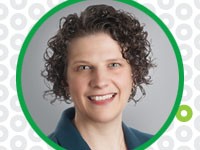 October 20, 2023
COMMUNITY
Suzette's passion around MCM's DE&I initiatives and their access programs led her to advocate for Securian Financial Free First Sundays at the museum.
October 17, 2023
INNOVATION
See how Securian Financial's NextGen Lab is exploring and using emerging technologies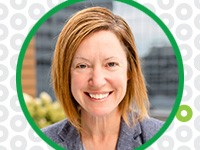 August 3, 2023
COMMUNITY
Kate Mayer, Community Relations Consultant at Securian Financial, has made giving back to her community a personal priority through her support of Open Arms of Minnesota.
November 28, 2023

Company news

Securian Financial Chairman, President and CEO Chris Hilger has signed the Employer Support for the Guard and Reserve Statement of Support—officially pledging Securian Financial's continued commitment to supporting military servicemembers both inside and outside of its workplace.

November 8, 2023

Company news

Securian Financial named Kristin Ferguson senior vice president in charge of Individual Solutions, which includes the company's individual life insurance and individual annuities business lines.

October 9, 2023

Products & services

Critical illness, hospital indemnity and accident insurance products all expanded with employee-friendly features as sales of supplemental health benefits continue to grow.
Contact Info
Jeff Bakken
Media Relations
This contact is for news media inquiries only.
If you are not a member of the media, please call:
1. Fortune Magazine Great Place to Work® July 2017-July 2022. The certification process includes company-provided information on workplace benefits and culture programs as well as a detailed survey of employees asking them to share their opinions on topics ranging from business practices and employee recognition to company management. Securian Financial was certified based on the results of the survey and company-provided data on July 31, 2021.
Video content