Life at Securian
August 14, 2019
Advice from the top
An intern's perspective on a candid conversation with our CEO
by Cate Huss, digital marketing intern (2019), Securian Financial    
As the digital marketing intern at Securian Financial this summer, I've had countless opportunities for professional growth.
I've seen my work make a difference within larger company initiatives, networked and built relationships, and strengthened my skillset and project portfolio. I've enjoyed working at a company where I felt my opinion was truly valued and considered in decision-making. My internship has been rich with valuable experience and advice from industry experts as I enter a new phase of my life and career.
Securian Financial's internship program organizes various summer events for the interns, ranging from community volunteer projects to baseball games to corporate seminars. One particular event that lent a hand in my growth was a question-and-answer seminar with Chris Hilger, our chairman, president and CEO.
More than 40 interns had the chance to ask Chris questions in a conversational and relaxed setting. With 30 years of experience as both an entrepreneur and corporate professional, Chris gave us candid words of wisdom as we near college graduation, begin our careers and enter the "real world."
Strengths vs. weaknesses
The seminar started with the question many young individuals ask of seasoned professionals, "If you could go back in time, what would you tell your 21-year-old self?"
Without hesitating, Chris offered us one piece of advice that he would continue to reiterate throughout our hour together, "Find your weakness and run toward it right now." He explained that not embracing his shortcomings sooner was one of his biggest mistakes.
As young professionals hoping to land a job or impress those with more experience, running toward our weaknesses can be scary or even seem counterproductive. Shouldn't I be showcasing my strengths? Won't focusing on my weaknesses make me look like an undesirable candidate for a job or an inexperienced employee?
However, Chris helped us realize that sometimes, a weakness is merely an undiscovered strength. Running toward areas that may need more work can help you unlock your untapped potential.
Chris went on to explain how he wishes he had been more intentional with his development as a young professional. Looking back, he told us he would have actively sought out new projects and responsibilities, instead of merely "showing up."
This advice has inspired me to seek out new learning opportunities, approaches and technologies that may help me develop new skills and grow in my career. By doing so, I have a newfound sense of curiosity and a desire to expand upon my current knowledge base.
Curiosity
Chris noted the importance of curiosity again when he was asked what he believes to be the most important trait in a leader. He illustrated the benefits that come with developing and embracing a curious mind. He explained that curiosity allows us to:
Develop new intuitions
Find joy in learning
Try new things
Embrace new opportunities for growth
Take pride in the process
Focus on the journey versus the scorecard
It is easy to get caught up in simply checking off the boxes. However, life is not about doing something just to say you've done it. Rather, it's about embracing new opportunities in order to learn, grow and succeed.
Diversity

Furthermore, Chris's curiosity and focus on growth have allowed him to embrace diversity, not only within the work environment, but also within his personal connections. Chris strongly recommended that we get to know people of all backgrounds in order to diversify our network and our viewpoints.
Doing so, he explained, requires intentionality as you seek out people and opinions different from you and your beliefs — as well as a commitment to listening and being open to others.
This advice inspired me to hear others' stories and to share my own in return. It is impossible to learn when you are trapped in an echo chamber and unwilling to expand your understanding of others. There is so much to learn from others, but doing so requires inviting people into conversation, encouraging healthy debate and listening.
Skills development 
As young professionals entering the workforce, we often wonder if we'll have a desirable skillset to land a job and succeed in a professional setting. Chris offered us the following tips on skills development:
Keep yourself open to new experiences
Throw yourself into a variety of opportunities
Take the path less traveled
Progression is not always the next big promotion ─ it's about trying new things
Work for an organization you believe in 
As a college senior, finding a job after graduation can be overwhelming. I found it reassuring to hear Chris explain that the technical skills we frequently dwell on are often best developed over time and due to being open to opportunities we may not have considered. After all, these opportunities are often the most enlightening and gratifying.
Forming connections
Although graduating from college and entering this new stage of our lives can be intimidating, there are many resources available to make this transition less overwhelming. One is forming connections with mentors to gain insights, knowledge and support.
Chris reminded us that mentors can be individuals in any position, not just the head of a company or a senior leader. He told us that some of his favorite mentors have been members of his peer group.
His advice to us was to find a mentor who has something to offer and a willingness to be candid. This does not need to be a formal mentorship, rather he recommends that we find someone we can learn from.
These connections are one of the ways in which Chris stays grounded. He advised all of us to have a close network of people who not only support us, but also humble us. He highlighted the importance of being grateful for what we have and being open to feedback.
The future for young professionals
Chris explained what an exciting time this is for people our age. He highlighted the number of professional growth opportunities we have ahead of us. The changing environment of the workforce will allow us to have a greater chance of impact.
Chris hopes to empower employees, specifically young professionals, to use their skills and insights to provide innovation within the company. He went on to say he truly believes young people have so much to offer. As open-minded, tolerant and creative individuals, Chris told us never to underestimate our ability.
I am so fortunate to have had the opportunity to meet Chris and engage in an open and honest conversation about failures, successes and the opportunities ahead.
His advice and encouragement should act as a reminder for all, regardless of years of experience, to be curious. Chase after new opportunities. Open new doors you may not have considered. Never stop growing and developing. The lessons you will learn and the findings you will take away are much more important than the end result.
As a soon-to-be college senior, the daunting process of discovering what it is I want to do with my life after graduation is now looming over my shoulder. However, as the summer comes to an end and I head back to the University of Wisconsin-Madison to begin my final two semesters, I feel more prepared than ever to take on this new chapter in my life.
Cate Huss is a Securian Financial employee, and thus has a financial connection to Securian Financial. Her statements were given freely.    
---
Additional articles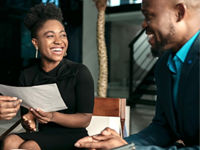 Diversity and inclusion, Community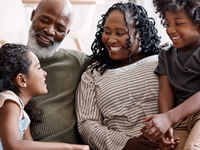 Community, Diversity and inclusion